"The most important aspect of any event is the food and the entertainment"
Music plays a vital role at important occasions like weddings. It accentuates the tone of the atmosphere, gives a deeper and sentimental meaning to the occasion, and enhances the experience for all those in attendance. Wouldn't it be great if you had someone to manage the music and experience on your behalf, so that you can actually focus on exchanging vows and entertaining your guests?
– This package consists of a basic DJ setup and music for cocktail hour until the end of the dance (8 hours)
– Suitable for couples who plan to utilize the venue's own in-house audio system (Public Address/PA setup not required)      
– DJ controller or turntable/mixer
– Laptop with Serato
– 1 EV monitor
– 1 wireless microphone (if needed)
– This is our premium wedding package that provides couples with a high quality PA system with set up and tear down
– This package is suitable for weddings with around 150-250 guests
– 2 EV full range speakers
– Crown power amplifier
– Speaker stands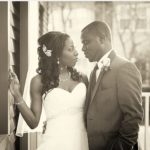 "Adrian was very organized and professional throughout the planning process, keeping in touch with us from day one. He is very knowledgable and pays attention to detail; everything you want in a wedding vendor."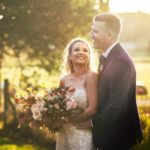 "Adrian, we were thrilled to have you DJ our wedding, every song you played was on point and kept the dance floor full all night. Thank you for providing the perfect soundtrack to our wedding!"

 
 

 

"You often don't realize how important a DJ's job is at a wedding until something goes wrong. Fortunately for us, we didn't have to worry about that because Adrian's talent and professionalism made for a very fun and lively night."
Give us a shout, and let's create an amazing experience together.