"Do you know that our soul is composed of harmony?"
"Sound design is an essential component of a brand's overall identity. It enhances the positioning of your brand through sound, and helps to communicate your uniqueness as well as the experience you seek to deliver to your target audience."
Our approach to sound design is a collaborative process that combines our understanding of your target audience, our expertise and a touch of creativity.
We develop a sound design brief based on our understanding of your requirements and specifications.
Based on the brief, we then conduct research and identify suitable audio references that we could use as
inspiration for sound design, or to help us to complete the editing/clean up of your sound files in a
seamless manner.
Once a reference has been selected, we then get to work to either develop a branded audio file or begin
post-production of your respective audio. We then provide you with a copy of the work for your review
and feedback.
As soon as you approve the work, we then complete the editing and deliver the final product.
Audio branding/sound design
Podcast production
Sound editing for videos
Dialogue editing
Effects design
Sound clean up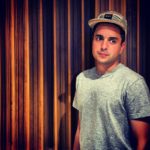 Bill Jabr (Owner of The Blue Room, ATL/LA)
"Adrian is a true professional and a great engineer/producer. He has a wide range of skills and musical influences and can be a huge value in any session. He works hard and has true passion."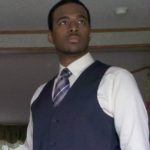 Bruce Vernon (Allegra Town Animation)
"I didn't know much about good sound design. Luckily Ikan Productions was there. They handled the sound effects perfectly and when it came time record the voice performances they made sure we had the best quality sound, access to great equipment, and taught me how to conduct a great session."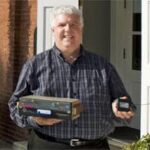 Peter Damski (Two time Emmy Award Winning Mixer)
"Adrian had shown himself to be a quality individual. Adrian is a very positive person and his work ethic and practice reflect his positive nature."
Give us a shout, and let's create an amazing experience together.